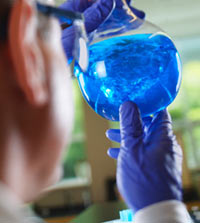 Magkim Chemicals has taken the first step of the market with swimming pool chemicals in year 2007. We sustain our activities with our proffesional staff by making exported performance chemicals manufacture in Turkey or finding domestic manufacturers.

Besides, we support the manufacturers to drive down their costs by designing their processes and formulas, market researching, finding customers and technical supporting, which means, we assume the role like solution provider and assistance to a solution.

Activity Areas:
We supply products in drug, cosmetic, agriculture, food, textile, paint, leather and construction industries. We investigate the problems of our customer productions and provide solutions by supplying local and export products. Also,we drive down our customer's costs by providing them low storage and always standard quality shipping on time.